Choosing the Right Tile for Your Bathroom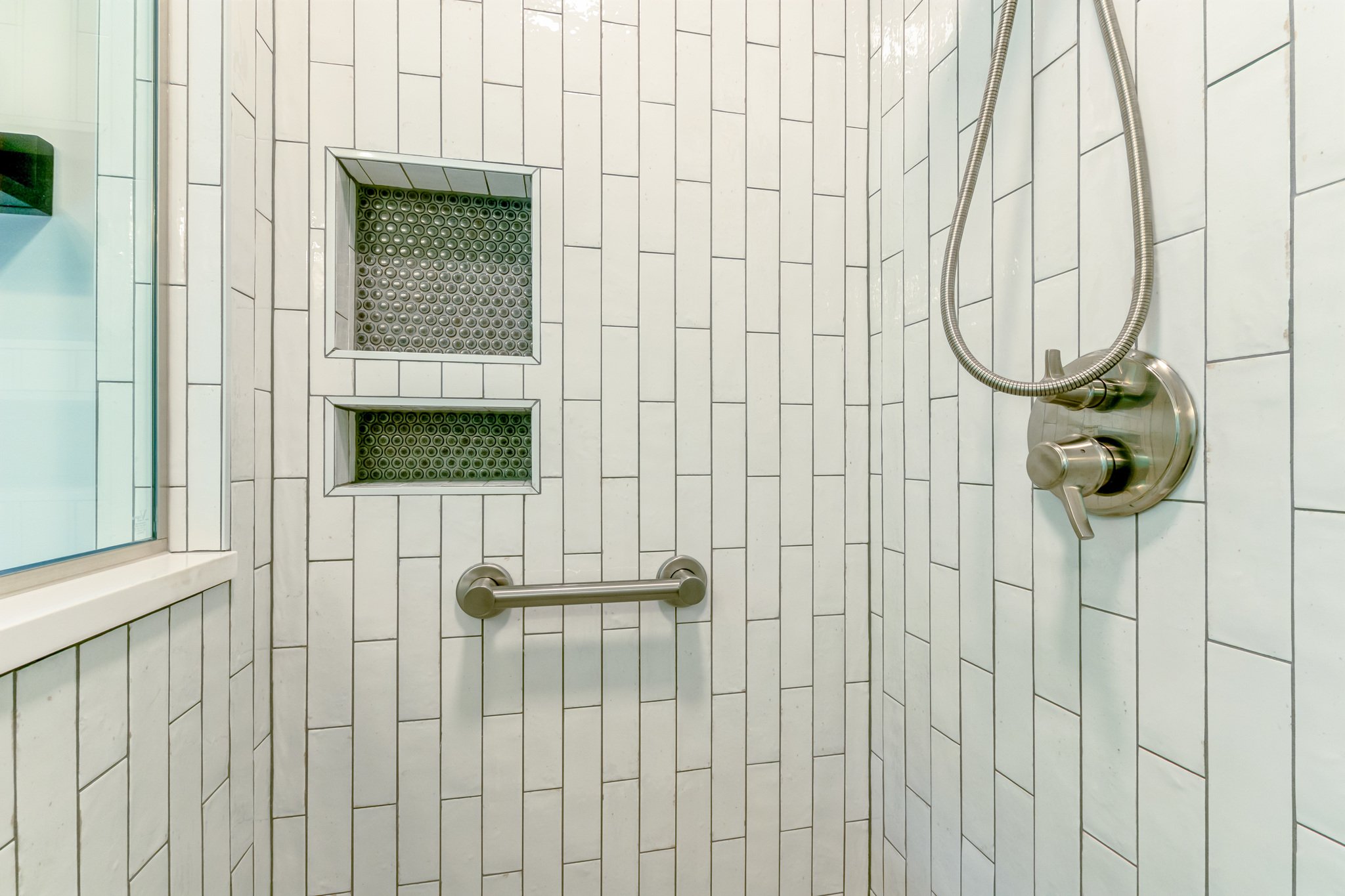 Choosing the right tile for your bathroom
Choosing the right tile for your main bathroom can enhance the look and feel of the space. Here are some factors to consider when making your decision:
Functionality: Consider the intended use of the bathroom and choose tiles that are suitable for that purpose. For example, for a shower, you might want to choose slip-resistant tiles.

Style: Choose tiles that complement the overall design style of your home and bathroom. If your home has a modern aesthetic, consider using large format tiles. If you have a more traditional home, consider using mosaic tiles.

Durability: Bathrooms are high moisture areas, so choose tiles that are water and stain resistant. Ceramic and porcelain tiles are durable options.

Maintenance: Choose tiles that are easy to clean and maintain. Glazed tiles are a good choice as they have a smooth surface that is resistant to dirt and stains.

Budget: Set a budget for your tile purchase and stick to it. You can find tiles in a wide range of prices, from low-cost options to high-end luxury tiles.

Color and pattern: Consider the color and pattern of the tile, as these will also play a major role in the overall look and feel of your bathroom.

Grout: Choose a grout color that complements the tiles and helps tie the look of the bathroom together.
By considering these factors, you can make an informed decision when choosing the right tile for your main bathroom. It's also a good idea to gather samples and see how they look in the space before making a final decision.