Lifestyle Tailored Construction & Full-Service Renovations
If you're looking for reliable, experienced home remodeling, renovation contractors in Chapel Hill, NC, you've come to the right place. For more than 35 years, Cederberg Kitchens & Renovations has served this community, providing high-quality service, lifestyle tailored construction, and full-service renovations.
From concept to completion, we take care of it all.
History
Our company was founded by Bill Cederberg to fill a need in the local Chapel Hill area for an independent, end-to-end renovation service for clients. During several years spent in the insurance industry handling claims for water and fire damage and repairs, Bill had seen many instances of destruction relating to poor planning, such as kitchen fires and leaking appliances.
Bill's new company began by performing several types of remodeling, but focused on kitchen renovations to improve on existing designs. Bill enjoyed interacting with clients and seeing the changes his work made in their lives. Cederberg Kitchens & Renovations evolved into a full-service company offering current, creative, functional and appealing designs.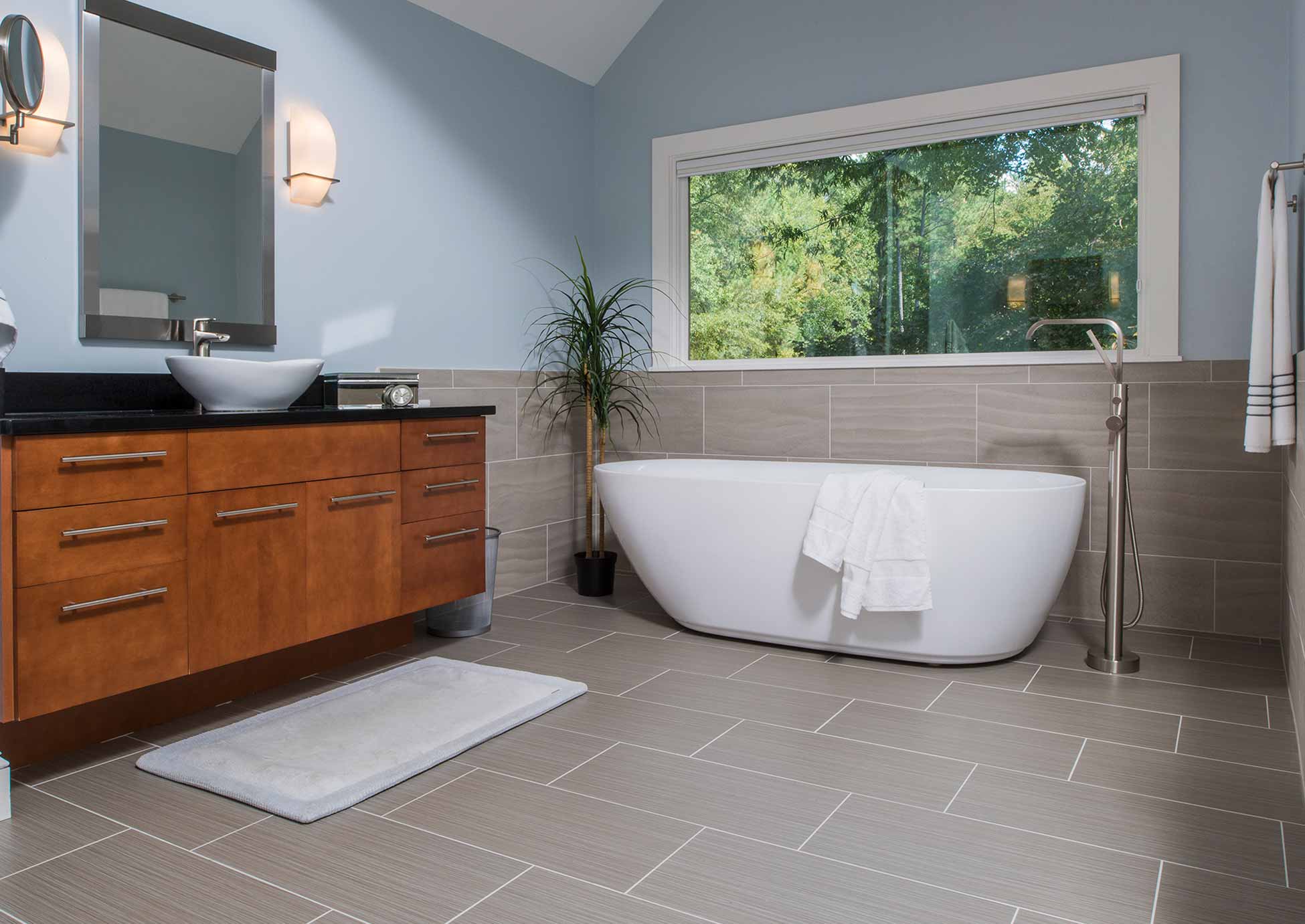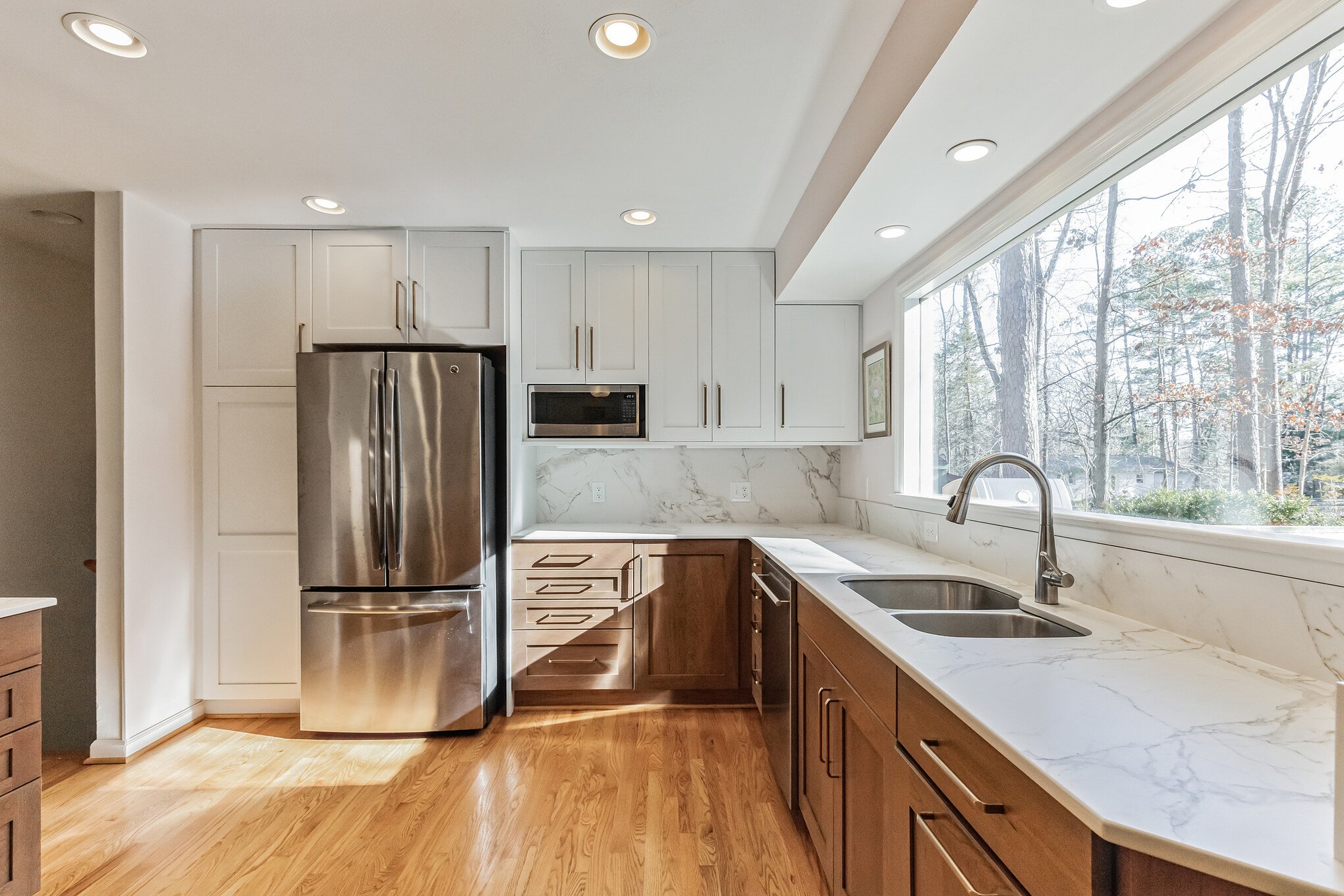 What We Do
At Cederberg Kitchens & Renovations we care about our clients, and we like to go home feeling good about the work the company delivers. We demonstrate this through our impeccable customer service, which goes above and beyond other providers in our industry.
We avoid competing on the grounds of price. Instead, we take time to understand what our clients want to achieve and how we can make it happen. We provide a general price range for good, better, and best scenarios.
When the client is ready, we measure the areas and provide design options, which incur a design fee that is credited against the complete project if accepted.
Cost Factors
As renovation contractors in Chapel Hill NC, our practice is always to listen to our clients closely enough to understand what they need and to tailor our recommendations as precisely as possible. This eliminates unnecessary cost factors and allows them to stick to their planned renovation budget. We look carefully for economies and ways the client can reduce costs, and explain in detail what the various options are and how they affect the final price.
Certifications and Insurance
As a fully-licensed contractor, Cederberg Kitchens & Renovations carries all required liability insurance and we are fully bondable. Our crews comply with all state and federal health and safety legislation, and where required, we are accredited installers for some of the biggest name construction products in the country.
Permits and Planning
There's a lot more that goes into a successful construction, renovation and remodeling project than just what happens on site.
The most successful projects happen long before anyone is on site, before any hammer is swung or any materials purchased. It all starts with proper planning and compliance with local legislation.
The average kitchen project undertaken by renovation contractors in Chapel Hill NC takes approximately 12 weeks, but with us, the time frame depends on issues such as:
the complexity of the design, and
the client's presence at the site during the process.
That's why, when we work on your project, the first thing we do after you sign the contract is to create a comprehensive project plan. We present you with a timelinefor the project and an explanation of the steps involved. Then we apply for any necessary permits, and when all the I's are dotted and the T's are crossed we start work on your renovation or remodel.
During every project, we pay close attention to the required inspection schedule too, and you can be sure that whenever an inspection is required, it will happen on time, and before we move to the next phase.
Quality and Workmanship
We pride ourselves on our workmanship and on delivering quality results to our customers. For this reason, we take steps to ensure your satisfaction, including:
Developing relationships with suppliers of the best construction materials out there, so we can deliver the best to our clients at competitive prices,
Hand-picking and carefully training our crews to be the best in their fields, and
Paying close attention to lifecycle project management on every project we undertake.
It's also why all our projects come with our workmanship warranty, so that you can have peace of mind that your project will be done right, and that if anything turns up after our crews leave, we'll be back to get it done right.
Total Package
At Cederberg Kitchens & Renovations, we believe in the big picture. We know that giving you the home or remodel you dream of is a multi-faceted process, that includes everything from good design and choosing the right materials, to making sure that processes are carefully followed.
We know that sometimes the walls of your home might be hiding safety hazards, and we're always ready to take the proper steps to remediate the problem completely, and make sure your home is safe for your family.
Our team of experienced renovation contractors in Chapel Hill NC works with our clients to complete their projects on time, to specification and with as little disruption to their lives as possible.
That's why Cederberg Kitchens & Renovations is the total package in construction, renovation, and remodeling in Chapel Hill, NC.