Why Choose Cederberg for Your Renovation?
If you've landed on our website, chances are you're looking for a home renovation or other remodeling contractor services in the Chapel Hill or Raleigh, NC, area. You've come to the right place, but you might still be wondering why you should choose Cederberg Kitchens & Renovations rather than one of the other contractors out there.
It's simple. We are a customer-focused company, driven by the desire to deliver exceptional results that meet our client's aesthetic, budgetary, functional and timing requirements.
Customer Focus
The first and most important thing you need to know about Cederberg Kitchens & Renovations is we're focused on customer experience and driven by your needs.
From the very first time we meet to discuss your project, through the conceptualization and design phase and right through construction until final handover, it's your style, needs and vision that will drive the project.
Aesthetics
Whether your personal style is modern and minimalist, more rustic, or traditional, our team of experienced remodeling contractorsis dedicated to delivering the aesthetic you love to the spaces you live in.
While the particular design you choose can vary greatly, there are some things that help to ensure every project is as beautiful and lasting as possible. Quality materials. Expert craftsmanship. Attention to detail. Each of these forms a part of every project we undertake, and they all ensure you get the look you want. Because great remodels and renovations are as much about the construction elements you DON'T notice as they are about the design you DO notice.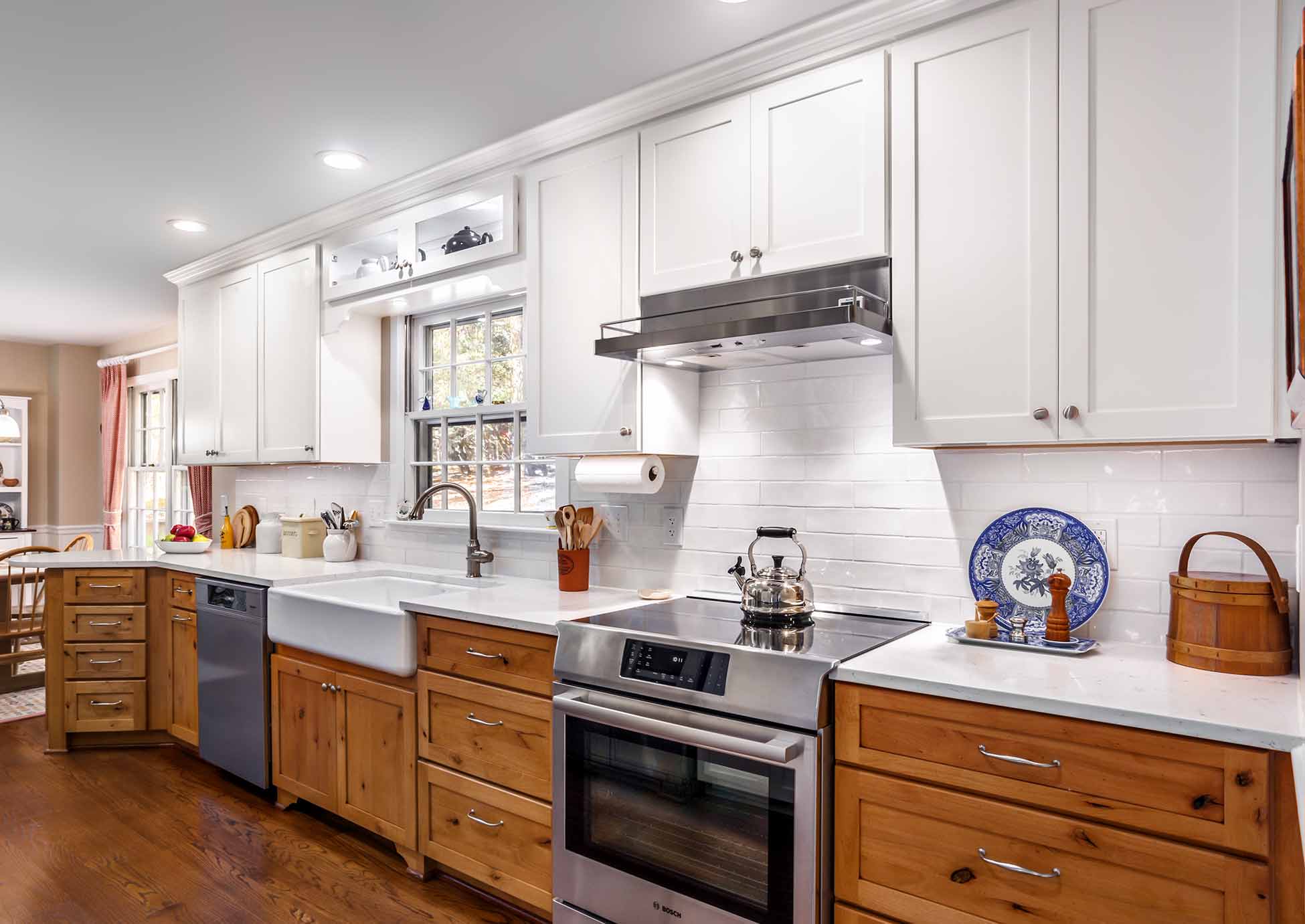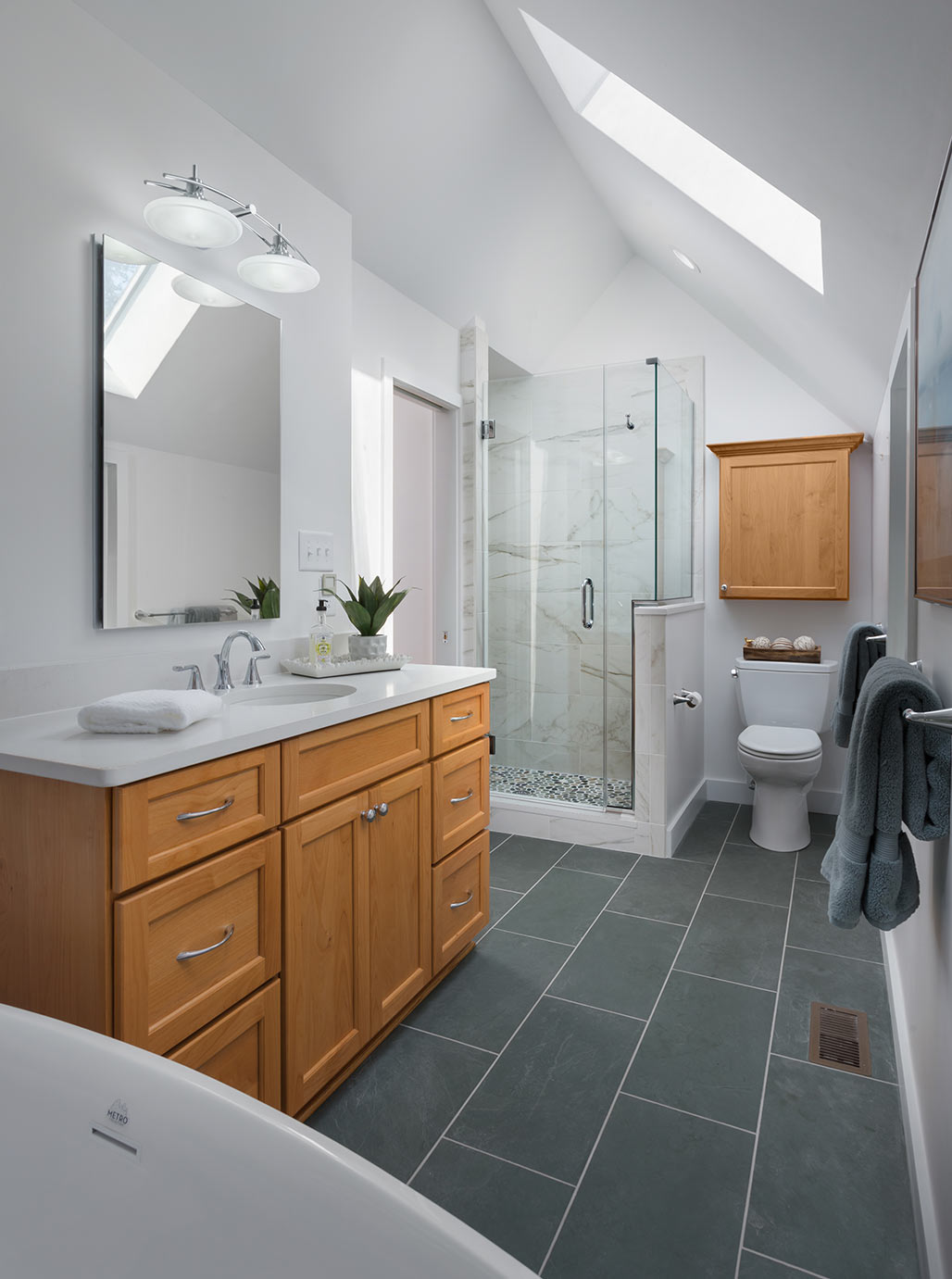 Budget
Budget is a concern for every client we work with to some degree. Whatever the dollar value and the scope of the project, our clients want to know they're getting value for their money.
Which is why we go above and beyond to educate our clients about what the costs involved in their project are, and why, and how they could make adjustments that might impact the bottom line.
Remember, however, that when it comes to choosing a remodeling contractor, you get what you pay for, and while we work very hard to deliver unbeatable value for money on every job, we also believe your home is an investment. You deserve quality, durable results that will continue to deliver returns on your investment for many years to come.
Functional
Design is a big part of our process, and we love delivering beautiful spaces, but ultimately, homes are to be lived in, and livability demands functionality.
We design and construct bathrooms, kitchens, renovations and more with both the look of the room and its use in mind.
Function should be something you never notice in your home. It should be seamless, and so well thought out that you never notice it's been a part of the design process at all. That's exactly what we aim to create in your home, so if you want a home that lives effortlessly, you've come to the right place.
Timing
Construction projects, including renovations and remodeling, always seem to take longer than you'd like them to. We've been in the business long enough to know it's better to be realistic and up front about your project timeline than to over-promise and under-deliver.
When we work with you on your project, we'll provide you with a detailed timeline long before we get to site, and we'll keep you up to date while we work.
Time may be money, but in our business, time is your comfort, and that's even more valuable.
The Complete Solution
Cederberg Kitchens & Renovations is unique in that we offer a complete, one-stop solution. As a remodeling contractor striving for quality for 30 years, we promise we have the skills, experience and client-driven work ethic to make sure we resolve any hiccups as quickly as we discover them.
Contact us. Let's talk about creating the home of your dreams.